Back
ICI Portfolio Companies Meet for Music and Drinks!
Jun 18th 2020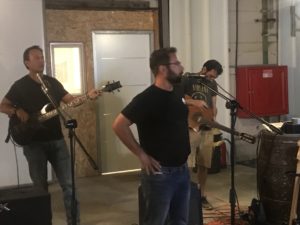 On June 18th, Viridix hosted a fun gathering of music and drinks for all ICI portfolio companies and their investors! These companies include Genda, Kando, and Viridix.
In the band: Tal Maor (guitar, Viridix), Arik Shitrit (guitar, Viridix), Mor Yegerman (keyboard, Viridix), Amit Leshed (guitar, Kando), Nimrod Varsano(drums, Genda) and the one and only imaginary singer, Gadi Sharon (Kando).
Listen here.